4 Wheel driving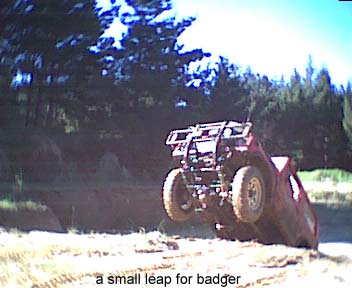 This is my friend John's Suzuki SJ413 getting some air at the clay pit at Woodhill forest. The comments on the pictures are his.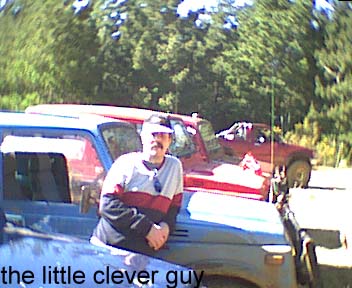 This is me leaning in the SJ413 Suzuki that Mike and I use for bush bashing. The comment, put there by John, relates to the nick name 'clever guy' which I was tagged with when John, Mike and myself all worked for Smartcash.

The pictures below are from a run at Riverhead after a few days of rain. The interior filled with muddy water, over the level of the drivers seat ! After few minutes stuck in the mud the engine stopped and I had the job of hooking up the tow. Once we where towed out I opened to back door to let the water out. After a quick tow it sprung back into life. It's amazing how much abuse these little Suzukis will take and just keep on going ! These pictures where taken by Darran, he has more at his site.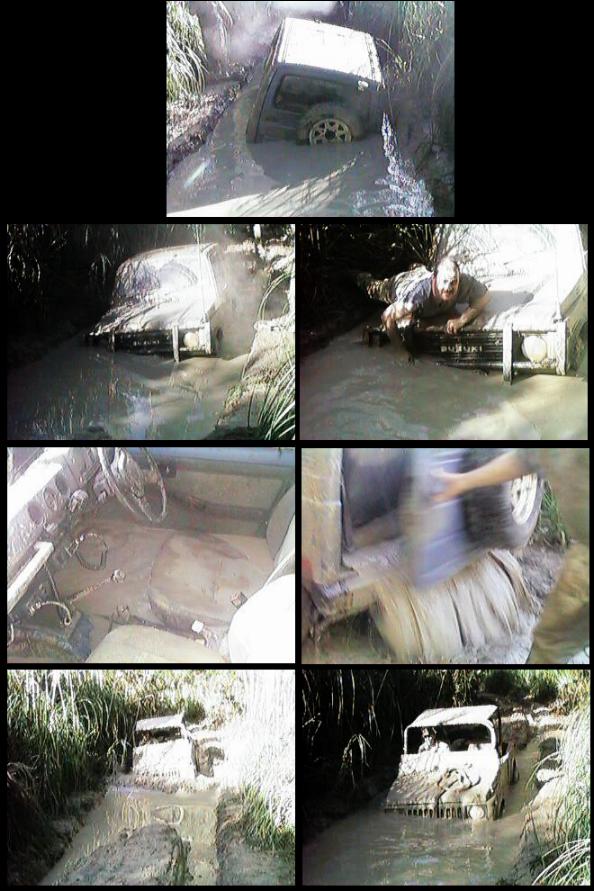 For pictures of all 28 bikes I have owned, so far, visit here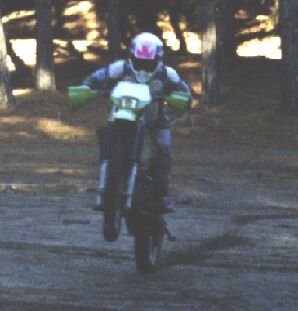 This is me playing on my 97 Kawasaki KDX220 at Woodhill forest motorcycle park.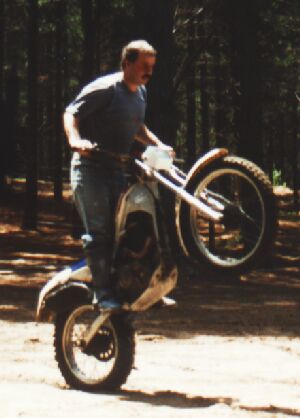 This is me again playing on my Honda TLR250 trials bike. Yes, I do like doing wheelies and this the best bike I've owned for this kind of mucking around. It's a very rare bike, one of the last 4 stroke trials bike Honda made and the only 4 stroke trials bike I've seen with monoshock suspension of it's era.